AC Maintenance in Chandler, AZ
Why is it important to do an AC Maintenance?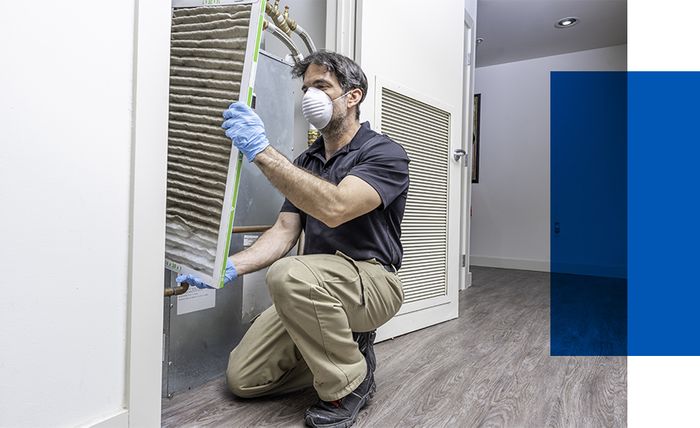 About Our Preventive Maintenance
Doing AC Maintenance twice a year can save you lots of time and money in the long run. It's like changing the oil in your car; it's something that needs to be done to ensure your system is running properly. Superior Heating and Air Conditioning understands what needs to be checked in the Air Conditioning system and has designed a maintenance checklist that will ensure that your AC Unit stays performing efficiently. See down below on everything that is included.
Annual AC Maintenance Program
Our maintenance plan has a 24-point inspection that most companies charge up to $189.00. We only charge $85 per unit and if you sign up on our annual program you will get a discount. Below is what is included in our AC Unit Tune Up:
· Verify thermostat operation
· Check temperature splits at the unit and in the house
· Inspect wiring
· Tighten electrical connections at disconnect and breaker
· Clean/ replace air filters (customer supplied)
· Measure suction and head pressures
· Inspect relays
· Inspect contactor
· Inspect fused disconnect for wear
· Clean outdoor coil
· Measure line voltage at start up
· Checks start capacitors
· Check amp draws for all motors and compressor
· Check bearing for all motors
· Measure and calculate superheat
· Measure and calculate sub cooling
· Check indoor coil, if accessible. Cleaning is extra
· Vacuum inside of blower cabinet
· Flush condensate drain line, if accessible
· Check burners on gas furnace
· Check flue pipe for obstructions
· Check heat exchanger for leaks
· Check limit switches for proper operation
· Check gas line
Note: Not all items above pertain to every system
When customers sign up for the Annual Maintenance Program, you will be entitled to the following:
· Priority Scheduling
· 10% Discount on Repairs (Including Labor)
· No Overtime Charges
· Priority Service on Down Units
· 30-Day No Service Call Guarantee From Maintenance Visit
· Exclusive Offers
· Peace Of Mind
· Reduces Utility Bills
· Extends Equipment Life
· Reduces Major Repairs
· Two Maintenance Visits per Year
· Savings on Multiple Unit Plans
Don't be fooled by these Free or $25 AC Unit Tune ups, there will be hidden fees and will cost you more in the long run. So, call us today to schedule your next HVAC Maintenance!
5 Reasons to complete an HVAC Maintenance
Did you know by practicing AC Maintenance, you'll be able to save money, breathe safer and healthier air, and be comfortable indoors in this Arizona Heat! It's also important that you hire a skilled and experienced HVAC Contractor to truly make sure that your AC Unit is getting the tune-up you expect. Here are some key points on why it's important to do your annual HVAC Maintenance:
#1- Saves Money: Prevents costly breakdowns, Reduced energy bills, extend the life of your AC Unit, Stays protected under Warranty.
#2- Improve You Comfort: The EPA Reports that indoor levels of airborne pollutants may be 2-5 times higher (in extreme cases more than 100 times higher) than outdoor levels. This is particularly significant if you or any family members suffer from respiratory issues such as asthma.
#3- Improve Your Comfort: You depend on your AC Unit to keep you comfortable in this Arizona Heat. Regular Maintenance helps identify if Heat or the Cool Air is not being distributed evenly and steadily. You might think it's normal for one room to be colder or hotter than the other, when that is not the case.
#4- Keep Your Home Safer: You have heard stories when people went on vacation and their Air Conditioning stop working and their home was over 100 degrees inside and how it created a domino effect with other things going out because of it!
#5- Give Yourself Peace of Mind: Investing in a Preventive AC Maintenance plan gives you the comfort of knowing that if something goes wrong, you've already taken steps to make the situation as painless as possible.
"Making Sure You Never Lose Your Cool"