AC Repair Services in Chandler, AZ
Affordable Air Conditioning Repair
Arizona has some of most beautiful scenic views in the Country, but also some of the Hottest and Longest Summers and the last thing you need is your Air Conditioning unit to fail.
But when that unexpected Air Condition Repair happens at least you can count on Superior Heating and Air Conditioning to be there for you! We have been assisting customers in the East Valley, AZ since 2009. We are still a small family owned and operated company that puts customer service and quality workmanship first.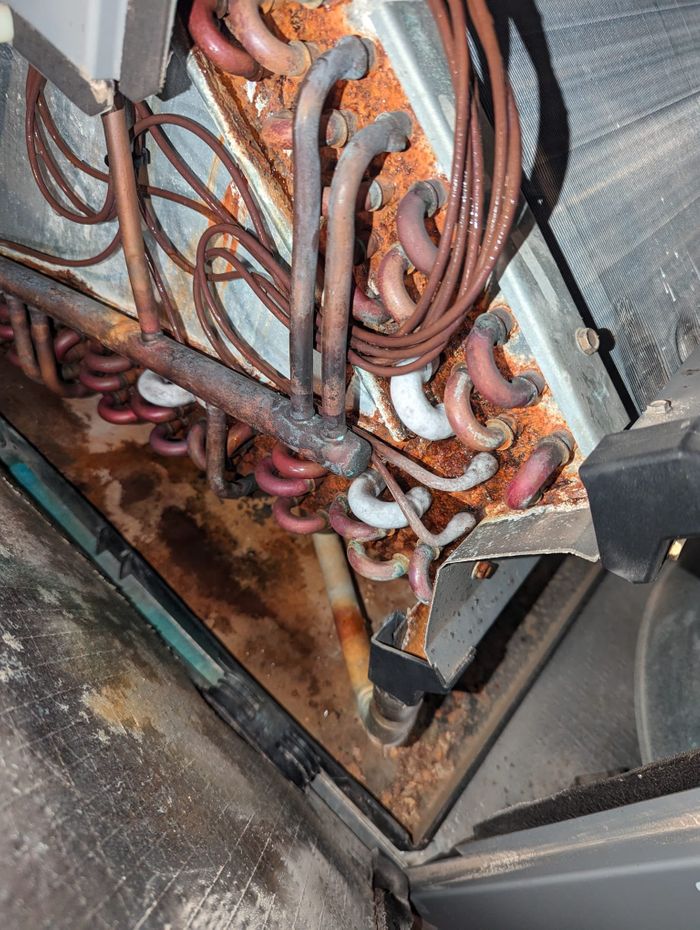 Signs of Air Conditioning Repair problems
If your AC Unit is not operating normally, don't hesitate to call us before the problem could get worst and the system fails in the middle of Summer.
Here at Superior Heating and Air Conditioning, it's our job to make sure that the Customer is aware of everything that is wrong with their system so they can make the right decision on how to move forward with the repairs.
Some signs that your AC Unit might have issues are:
· Weak Air Flow
· Temperature not holding
· You hear Loud Noises coming for your AC Unit
· Your Air Conditioning runs constantly
· Your Utility Bills have begun to Skyrocket
If you are experiencing any of these issues, please contact us today. In the picture shown here the customer had a leak in their AC Coil for many years and kept adding Freon to their Air Conditioning Unit that probably costed them more over the years than just replacing the coil.
Why Choosing Us
When it comes to choosing an Air Conditioning Company to work on your system, it's important to make sure that you find a company that will put your best interest first. That is why we make sure that all of our techs take the time to properly diagnose your system, educate and let you make the best decision.
What our customers can expect:
· Background Check on all Employees
· Qualified Technician
· All Technicians have their EPA Cards
· On the Spot Estimates
· On Time Arrival
· #1 Customer Service